DZD Announces Positive Data from Multiple Studies Demonstrating Promise of New Technology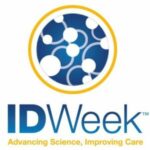 Initial results show new class of diagnostics can provide culture-free pathogen identification and drug-resistance profile within hours, not days
Findings Presented at IDWeek 2020 and ASM 2020
Boston—October 21, 2020—Day Zero Diagnostics, Inc., an infectious disease diagnostics company using genome sequencing and machine learning to combat the rise of antibiotic-resistant infections, today announced results from multiple studies evaluating Day Zero's new class of diagnostics that are intended to help physicians quickly and accurately diagnose and treat life-threatening bacterial infections. The data was presented at the annual IDWeek virtual conference in October and the American Society of Microbiology (ASM) Microbe annual meeting in June.
Interim results from the Boston Medical Center Rapid Bacterial Identification Trial (BRABIT), a pilot, single-center study, were presented at IDWeek by Nina H. Lin, M.D., Assistant Professor at Boston University School of Medicine and Director of the Boston University Infectious Disease Clinical Research Unit. The interim analysis included samples from the first cohort of patients enrolled in the study and evaluated the company's rapid, culture-free, sequencing-based bacterial identification assay in patients with suspected bloodstream infections (BSIs). The assay is powered by Blood2Bac™, a proprietary sample preparation technology for ultra-high enrichment of bacterial DNA from clinical blood samples and Keynome®, Day Zero's machine learning algorithm for species identification and antibiotic resistance profiling.
Analysis revealed that Day Zero's culture-free assay for determining the presence of a bacterial infection and its species were concordant with clinical blood cultures in 96% of samples. The interim analysis also suggested Day Zero's assay is potentially more sensitive than culture-based diagnostics, with the ability to confirm an infection even when same-day blood cultures failed to grow. In addition, Day Zero has had no false-positive results to date. False positives occur when a diagnostic detects an infection that is not truly present. This type of error is often made by other sequencing and molecular diagnostics and makes relying on them for clinical decision making particularly challenging.
"While still early, these data underscore the promise of this sequencing-based approach as a new way to rapidly and accurately identify bacterial pathogens without the need for culture," said Dr. Lin. "Current culture-based diagnostics have slow turnaround times and low sensitivity. Today, physicians treating patients with BSIs rely on broad-spectrum antibiotics – a practice that can lead to poor outcomes and contributes to the growth of antibiotic resistance. This new approach is promising because it provides clinicians with rapid and precise information that is essential for treating patients with targeted therapies."
Results from a separate validation study of Blood2Bac were also presented at IDWeek. The study evaluated Blood2Bac's ability to recover the whole genomes of pathogens and tested it across 50 bacterial species spiked into whole blood at concentrations as low as 1 CFU/mL (colony-forming unit per milliliter). The results demonstrated that Blood2Bac, when paired with Keynome, was able to achieve an average of 95% whole-genome coverage and correctly identify all 50 species with 100% accuracy even at single-digit bacterial concentrations. The ability to test for a broad range of infections and recover almost the entirety of the pathogen's genome directly from whole blood represents a significant advancement over current molecular diagnostic approaches that are limited to testing just a handful of species and only recover a very small portion of the pathogen's genetic code.
Additionally, results from a feasibility study of Day Zero's method for rapid, ultra-sensitive bacterial DNA detection from clinical samples, BacDetect™, were presented at ASM 2020. The study results demonstrated the approach is able to detect the presence of gram-positive and gram-negative bacteria in clinical blood samples at low concentrations. These findings provide evidence that BacDetect can quickly confirm or rule out bacterial infections, therefore avoiding the cost and time required for sequencing when a patient does not have a bacterial infection.
"We are thrilled with the results of these early studies because they point to the significant promise of our culture-free, sequencing-based approach to address the ever-growing threat of antibiotic resistance," said Jong Lee, CEO of Day Zero Diagnostics. "These data suggest our approach could improve the way physicians diagnose and treat life-threatening bacterial infections and most importantly, save lives. We look forward to continuing to develop our technology and to characterizing its many potential benefits."
Day Zero is pioneering a new class of culture-free, sequencing-based diagnostics that can modernize the fight against antibiotic-resistant infections. The company is developing a diagnostic system that promises to help patients with severe infections receive the most effective antibiotic treatment on the first day they are admitted to the hospital—day zero—rather than being treated with multiple days of toxic broad-spectrum antibiotics.
The system is designed to enrich and extract bacterial DNA directly from a patient sample for sequencing, without the need for a time-consuming culture. The company's proprietary machine-learning algorithm then analyzes the genomic data to identify the pathogen and determine its antibiotic susceptibility and resistance profile within hours, allowing physicians to confidently and quickly prescribe the most effective antibiotic treatment. The system is designed to allow for the simultaneous testing of a broad range of bacterial species and their antibiotic susceptibility instead of just a handful of species, like current molecular diagnostic approaches.
About Day Zero Diagnostics
Day Zero Diagnostics, Inc., based in Boston, is pioneering a new class of infectious disease diagnostics using whole-genome sequencing and machine learning to revolutionize how the world fights the growing threat of antibiotic resistance. The company's mission is to change the way infectious diseases are diagnosed and treated by rapidly identifying both the species and the antibiotic resistance profile of severe infections without the need for a culture. By using sequencing, Day Zero also enables big data approaches for managing healthcare-associated infection outbreaks. Day Zero Diagnostics was founded in 2016 by a team of clinicians and scientists from Harvard University and Massachusetts General Hospital. The company has been recognized as a leading innovator by CARB-X, MedTech Innovator, TedMed Hive, Xconomy, HealthTech Arkansas, and MassChallenge HealthTech. For more information visit www.dayzerodiagnostics.com or follow us on Twitter at @dayzerodx.
# # #
Media contact:
Lara Lingenbrink
Health+Commerce
858.525.1414
lara@healthandcommerce.com